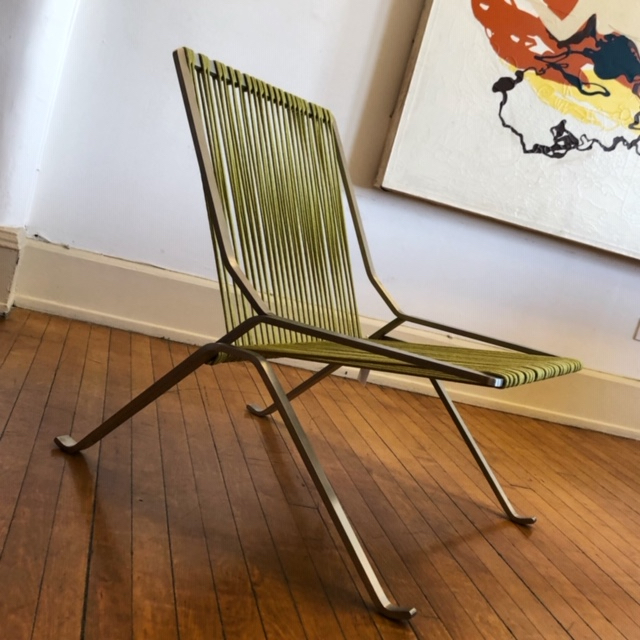 It is not very often a school project becomes an icon of modern design, but that is exactly what happened when Paul Kjaerholm turned in his final graduation project in 1951: the PK25 Lounge Chair.  Beginner's luck you might be thinking?  Maybe a little, but as his prolific career designing modern furniture proved many times over, we was truly a genius craftsman with a penchant for innovation.
His original PK25 Lounge Chair was made using a single sheet of steel and a metal saw to carve the chair's pattern then bending it into shape.  This was a new technique at the time, but with vast technological advances since then, we are able to use modern laser cutting equipment on our Kjaerholm-Style PK25 Lounge Chair.  After carving the pattern, we use hydraulic brakes to bend it into shape.  Overall, our method is a much more efficient (and much safer) method than Kjaerholm's, although considering he did not have the options we have today, I admire how he well he made use of the limited resources in 1951.
You can check it out, along with everything else we have to offer, by visiting any of our three showroom locations in Chicago, Bellingham or Dallas!